Sÿnia
Company specialized in doming
With its full machine park, Sÿnia controls the production chain from A to Z. We manage file processing, printing, cutting, resin deposit, quality service, packaging and shipping.
Sÿnia is a 100% French brand of the Wizzcom company which wishes to highlight, every day a little more, the know-how of its teams. This is how we have chosen to focus on the omnipresence into the manufacturing process, which guarantees us an exemplary responsiveness and impeccable quality of the delivered products.
To support its growth, Sÿnia has built in 2018 its own building RT 2012 for maximum optimization of its commercial and technical organization. The technological aspect of the building is highlighted as a signature while ensuring a respectful operation of the issues related to sustainable development. True to its values, Sÿnia wants to reinforce its innovation and production capacities by aiming at customer satisfaction and well-being at work for employees.
The Sÿnia adventure is the assurance of working with a team who has 14 years of strong experience in the sector of printing and resin deposition and 26 years in screen printing. We put at your service, our expertise and our creative spirit to guarantee you a solution adapted to each of your marking projects.<
Founded in 2005 with over 25 years of experience in a screen printing company, Sÿnia is now the European leader in Doming from A to Z.
Since its creation, we have decided, in collaboration with the Research and Development division, to invest in Doming production units. Since, our capacity for innovation has become the key point of our evolution strategy since we are developing different technologies associated with resin deposition. The objective being to propose you some Doming of excellent quality, varied and with different utility.
Thanks to the professionalism of our teams and the quality of our products, from 2009 Sÿnia became the undisputed leader of Doming from A to Z in Europe.
At the same time, and always in order to meet the different needs of our customers, we have invested in digital printing. This modern technique allows us at the moment an additional reactivity and a quality up to the needs of each one. We can now realize small, medium and large series.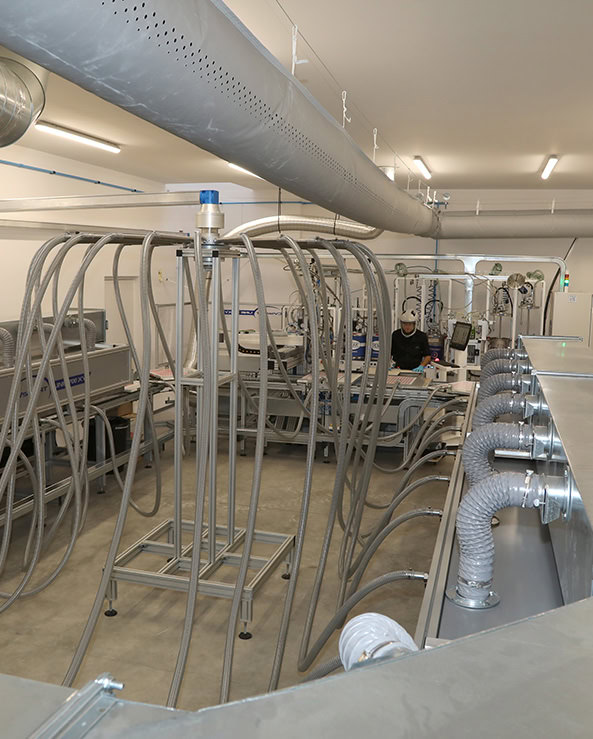 Performant, innovant
Production tools
Concerned about your satisfaction, we have modernized the organization and management of production in order to be more efficient. Our machine park was renovated in 2018 with new high-tech industrial machines made to measure.
1 giant carousel: Kraken - largest plateaus in Europe - 740 x 625mm with 24 trays
1 machine with tray 1200 x 500mm - 3 axes (x, y, z)
2 machines with 700 x 500mm platter - 3 axes (x, y, z)
1 giant oven 6 x 3 x 2m with 8 trays in total suction
Epson eco-solvent inkjet 8 colors, width 1600mm
EPSON SURE COLOR S80600 - 10 colors
Lamination is a decoration and communication tape marking. Lamination helps protect the adhesives from any damages: cleaning products, UV, remover… and also allows to increase the thickness. We offer 3 types of lamination :
Glossy or matt lamination
Grained lamination
Non-slip lamination
Quality domes
Quality charter
We ensure you high quality domes.
A rigorous approach and a unique experience to better serve the demanding customers :
Team of experts

Maintenance and management tools at the forefront of technology

High quality of adhesive products and printing methods adapted to the client's requirements

The monitoring of equipment and finished cutout forms are required

Validation of the choice and the quality of the resin before and after the filling

Compliance with environmental standards

100% made in France

To discover our quality charter:

click here
Standards, Label
Environnement
Our desire to continually improve our products, while respecting the environment, is the engine that makes us move forward with confidence and bring your projects to life.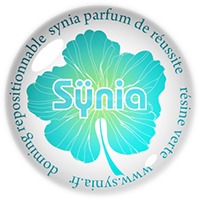 Your printer is acting for the environment.
Sÿnia is the first doming producer to be certified by the "Imprim'Vert" label by respecting its commitments :
proper disposal of hazardous waste
secure storage of dangerous liquids
non-use of toxic products
environmental awarness of employees and customers
monitoring of the company's energy consumption