Sÿnia provides you with the largest tops in France. This will allow you to give free rein to your creative imagination and give an effect of brilliance, transparency, and maximum resistance for all your large-format POS, store windows, shelf stops …
We make a difference!
Whether we call it doming, domed label, permavision or even 3D label, all these terms designate to a single process which consists of depositing a transparent polyurethane resin on an adhesive backing. As it dries, the resin takes on the appearance of a dome (three-dimensional lenticular effect).
Doming gives an exceptional shine and volume to your marking labels. The relief obtained (about 1,5 mm) allows your supports to resist over time and bad weather. Doming is a technique that considerably accentuates the visual impact of your markings.
Doming gives an exceptional shine and volume to your marking labels.
Doming is a technique that considerably accentuates the visual impact of your markings.
This technique provides real added value to your communication mediums.
The resin deposit will protect your adhesive labels from external pollution.
The domed label considerably magnifies the customer experience by attracting more attention to your product.
Doming is inspired by neuromarketing since it acts on several senses: sight, touch, and smell (optional).
Packaging, decoration of bottles, lipstick tubes, etc.
Company logo, transport, nautical, tools, IT, etc.
Smartphone, tablet, computer, etc.
Agglomeration logo, city hall, etc.
Shelf stopper, counter decor, ruler, etc.
Personalization of USB key, bag holder, key ring, etc.
Personalization of cup and medals
Manufacturer's signature, reseller, rental company, etc.
A complete line

in 9 steps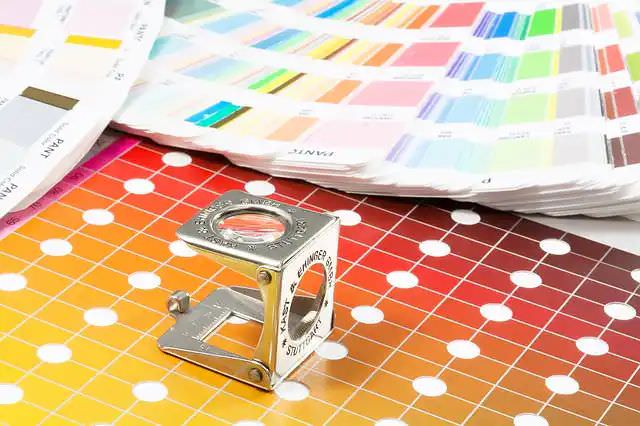 A team made up of DTP operators who work in a MAC environment:
Support your files and ensure compliance and quality;
Carries out the imposition / implantation to optimize the future resin deposit allowing to minimize the waste but also to meet the constraints of the nozzles;
Selects a multitude of supports that best suit your needs,
Example: white vinyl standard glue, ultra-strong glue, removable and repositionable glue, transparent, gold mirror, silver mirror, chrome, brushed aluminum, frosted…;
Submits a proof to you ensuring the conformity of your document before printing.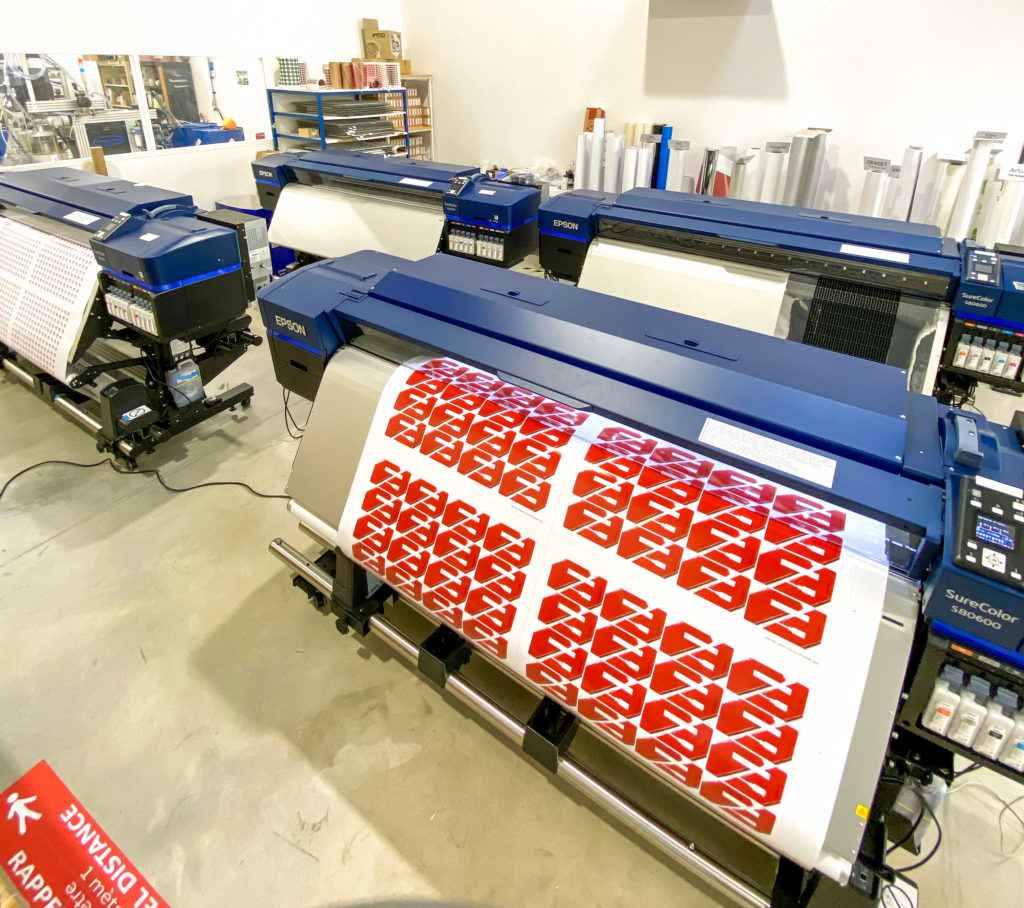 Our machine park is equipped with digital printing. 4 EPSON HD eco-solvent digital plotters, allowing small, medium, and large volumes, in complete autonomy and of very high quality.

To respond to all requests, we have partners in offset printing, flexography and screen printing.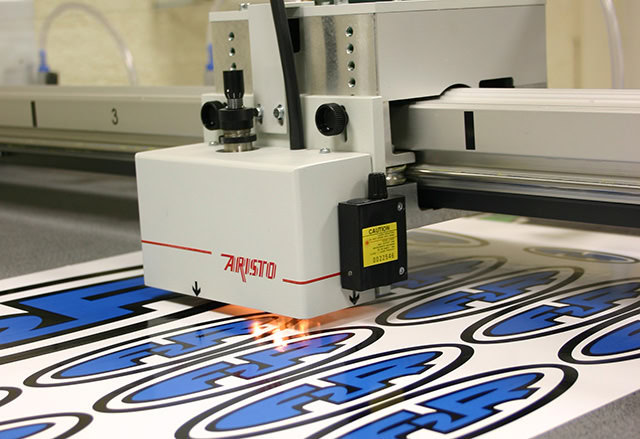 We can meet all your types of needs:
Single or large quantity / repeat cutting, thanks to a complete range of cutting machines (plotters, flattop, wallet press, trimmer);
Half-cut, weedings and full-cut;
If your documents are already printed, we can meet your needs at the cutting stage.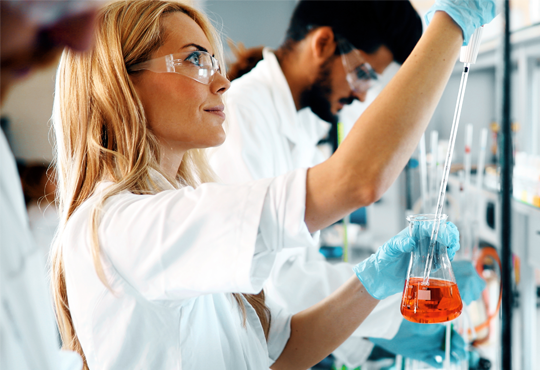 4. 
OLFACTORY DESIGN
Optional
The olfactory doming is an innovation invented and patented by Sÿnia. It is an optional step in the production process, which involves putting a scent on your embossed label. We offer several solutions to perfume your domings:
You are a brand of perfume or creator of perfume, please send us your pure concentrate, without alcohol and without water.
You're need an existing scent; we order it from our fragrance manufacturer partner.
You want to create your own scent; we call on our creative nose partner.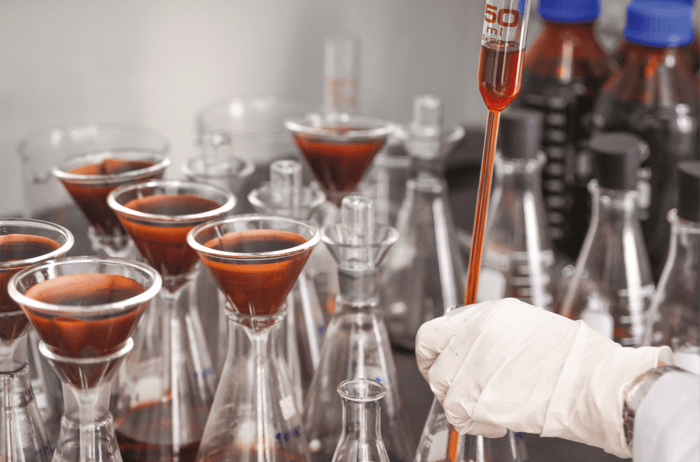 5.
OLFACTORY INTEGRATION
Optional
When you use olfactory doming than this step is the most important because this is where the product takes on its full meaning. Upstream, we carry out compatibility tests between your concentrate and our resin. Then we take a precise amount of concentrate that we mix with the polyurethane resin. When the mixture is homogeneous, we move on to the next step which consists of depositing resin on the pre-cut labels.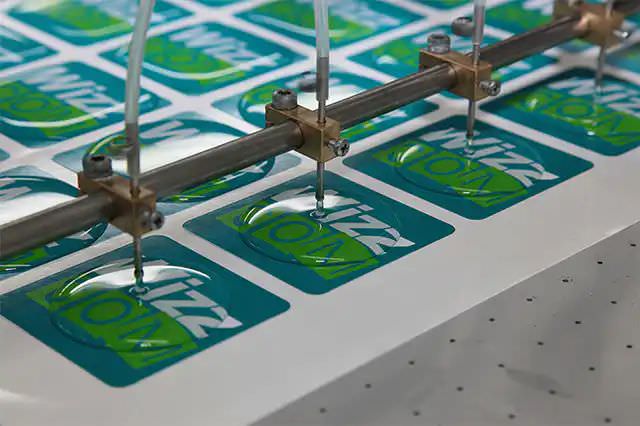 This step is the most important part of the process, this is where the adhesive label will take shape and become a top-quality doming. We strive to innovate by always offering you more new products: 
Connected doming (2020);
Mat and satin doming (2019-2020);
Textile doming (2018-2019);
Olfactory doming (2017).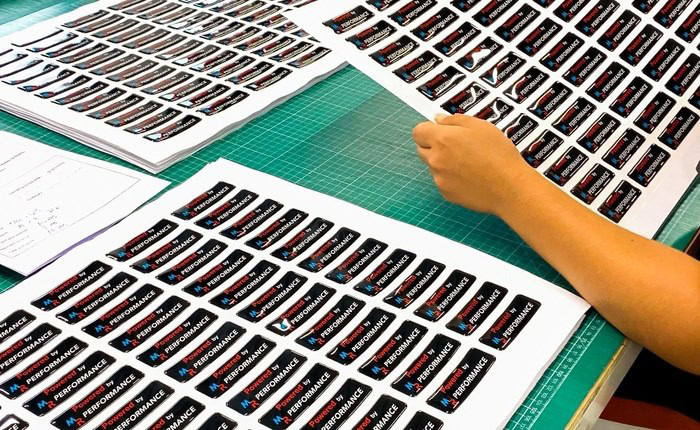 In addition to our modern technologies, we have a team that's entirely dedicated to manual selective sorting, to offer you an exceptional finished product. Our team endeavors to verify:
The homogeneity of the resin deposit;
The absence of dust;
Overflows;
The reconstitution of formats.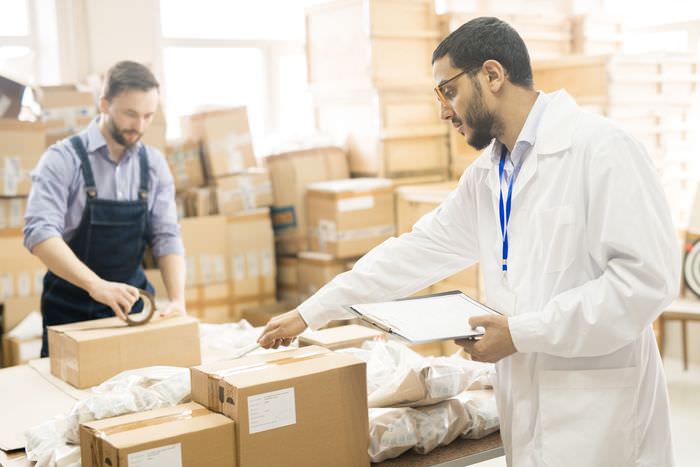 We offer our customers several possible and optional packaging options. According to their needs, we are able to offer individually, in boards, to constitute kits, to bag, packaging, and many others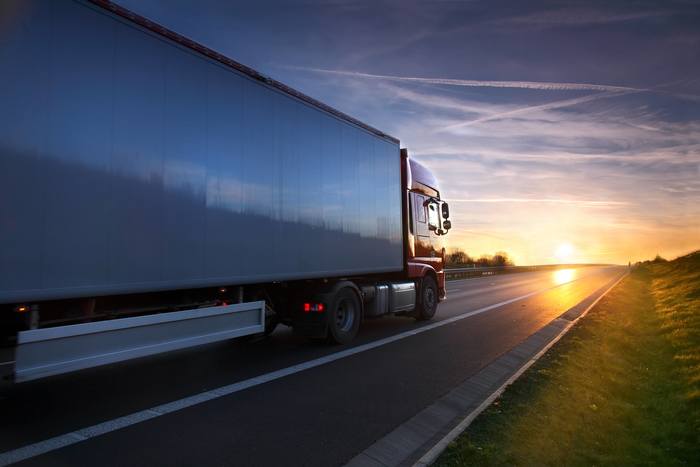 To meet the demands of our customers, urgent requests and depending on their geographic area, we work with several international shipping companies.
OUR CUSTOMERS ARE DELIGHTED