What is it ?
Doming
Doming, dome label, permavision or 3D label, all of these terms refer to a single process which consists of depositing a transparent polyurethane resin on an adhesive backing. When it dries the resin takes the form of a dome (three-dimensional lenticular effect).
This process gives a shining aspect and an exceptional volume to your marking labels. The relief obtained (about 1.5mm) enables your medias to resist time and weather. Doming is a technique that significantly enhances the visual impact of your markings.
Protection, Resistance, Flexibility
Doming Characteristics
UV protection : the color remains unaltered even after sun exposure

Resistance : The resin protects from all of the atmospheric attacks (water, snow, heat), scratches, dust, shock and all chemical products (solvents, cleaning products, gasoline…)

Flexibility : the labels can be applied on all kind of surfaces, Resin, printing, vinyl backing.
Doming
Differents

methods
A drop of polyurethane resin is placed on a marking shaped like a simple geometric form (square, circle, rectangle). It stops at the edge of the surface.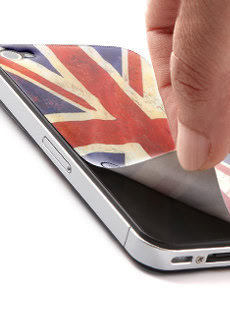 Traditional
Doming
All the advantages of doming now on your clothes thanks to the combination of a resin and a heat-adhesive support both reacting to heat.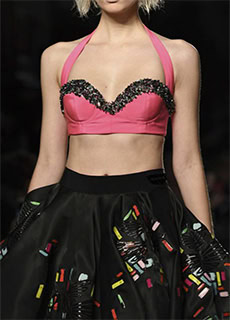 Textile
Doming
The colorful doming uses the same method as the traditional doming adding only specific pigments to the polyurethane.
Colorful
Doming
We are also able to deposit micro-drops of polyurethane resin, allowing to create narrow shapes with extreme precision.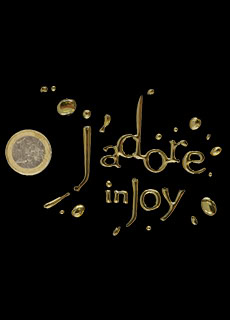 Micro
Doming
This process is performed by adding specific phosphorescent pigments in the resin so that it can change color according to the temperature variation. It is much appreciated for security or prevention objects.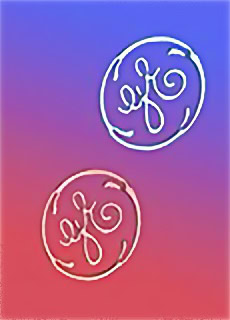 Thermochromic
Doming
With our 2-axis machines, the removal of resin on particularly fine lettering, allows to create for your signage an impact and an exceptional touch.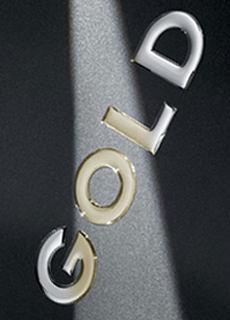 Letter to letter Doming
This kind of doming is carried out thanks to the traditional doming to which one adds specific phosphorescent pigments. It is very popular for objects of safety or preventio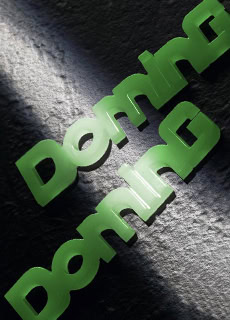 Doming Phosphorescent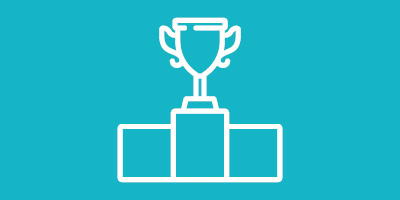 Trophies et medals
Customization of cups and medals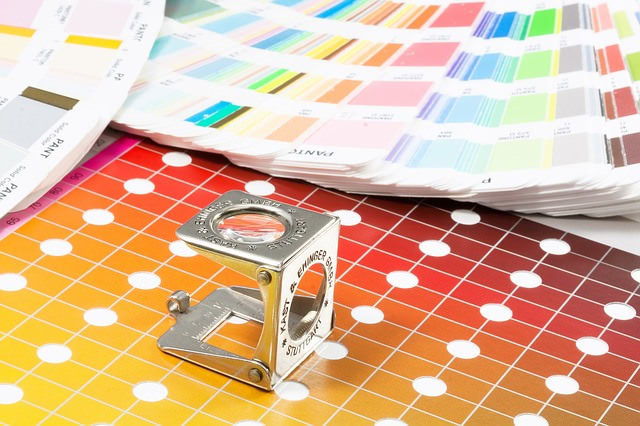 A team made up of DTP operators who work with a MAC system :
Takes care of your files and ensure they meet the conformity and quality requirements,
Performs enforcement/ implementation to optimize the future deposit of the resin to minimize the waste but also meet the requirements of the nozzles,
Selects a multitude of media which best suits your needs;
Example: white vinyl, regular glue, ultra strong glue, removable and repositionable adhesive, clear, gold mirror, silver mirror, chrome, brushed aluminum, frosted…
Submits to you a "ready for printing" to ensure the conformity of your documents before printing.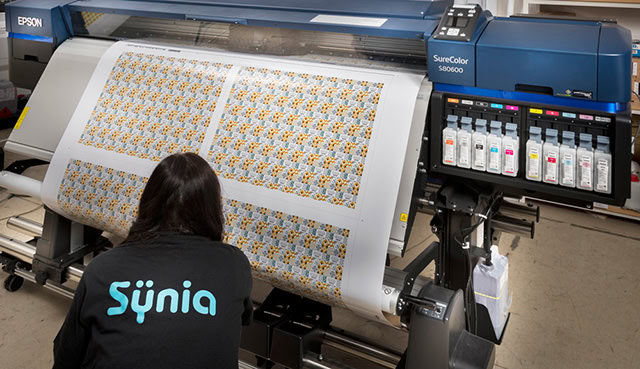 A high quality doming relies on, first of all, a professional printing, we focus on the print quality:
Realizing offset printings, silkscreen and flexography,
Our three Epson 8-color plotters ensure outstanding digital printing qualities,
We master the Patone printing which is just like silkscreen, as well as the printing on polyester and vinyl.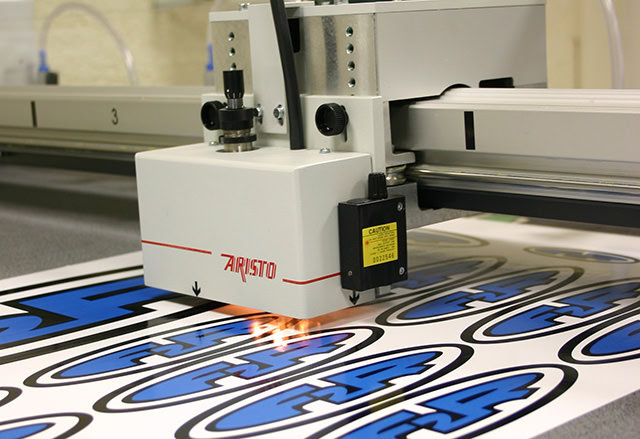 We can meet all of your needs :
Unit or large quantities cutting / repetition, thanks to a complete range of cutting machines (plotters, flatbed table, cutting press, cutter),
Kiss-cutting, peeling and cutting trough,
If your documents are already printed, we can meet your needs directly at the cutting stage.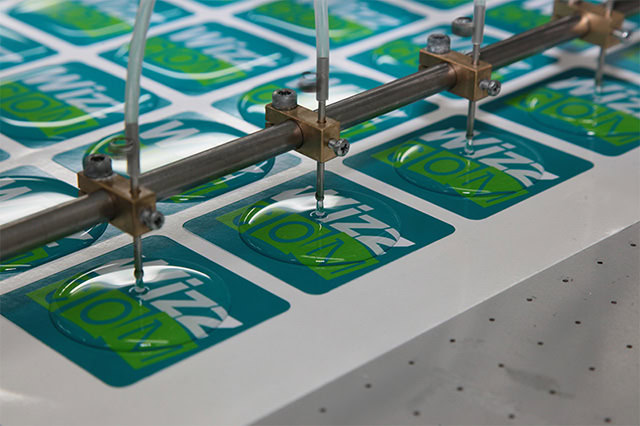 With our deep-rooted experience, our team produces diversified and high quality domings. We innovate to offer you more and more new features :
Olfactory doming,
Thermo-chromic doming,
Phosphorescent doming.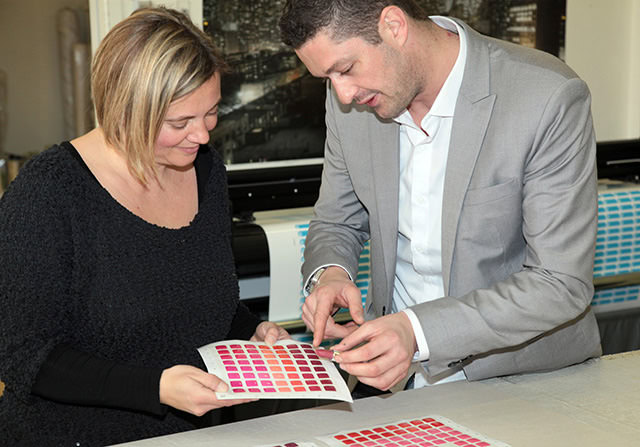 Despite our modern technologies, our team carefully chooses the best finished products to guarantee you an outstanding result. They check :
The homogeneity of the resin filling,
Dust-free,
Overflows,
Reconstruction of formats.
Synia offers the largest trays that can be find in France, this allows you to give free rein to your imagination, a shiny aspect and strong resistance, to your large-format POS, window shop, wobbler… to make the difference !